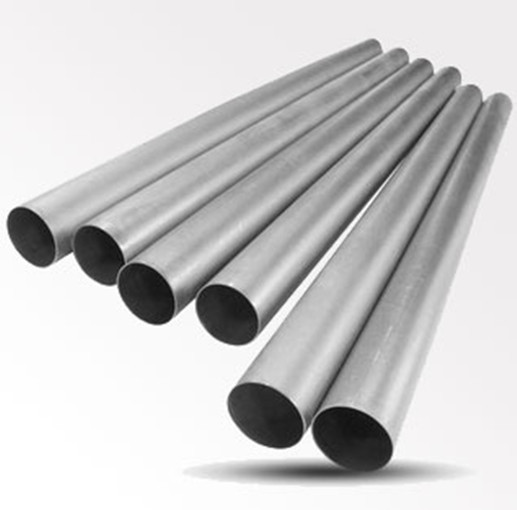 Grade 5, also known as Ti6Al4V, Ti-6Al-4V or Ti 6-4, is the most commonly used alloy. It is significantly stronger than commercially pure titanium while having the same stiffness and thermal properties (excluding thermal conductivity, which is about 60% lower in Grade 5 Ti than in CP Ti). Among its many advantages, it is heat treatable. Grade 5 has an excellent combination of strength, corrosion resistance, weld and fabricability. Consequently, it is used extensively in aerospace, medical, marine, and chemical processing, combustion engine connecting rods and surgical implants.
Gr5 /Ti6Al4V Seamless Tube for Bicycle/Machinery/Equipment
Specificaiton: ASTMB861+ASTMB348+ASTMB381
Size: OD25.4-200 * WT 1.0-4.25*Length 500-3000mm
Grade 5 Ti-6Al-4V (UNS R56200) is also available in these other forms -
Bar Billet Coil Extrusions Flats (Flat Bar) Forging Nuts & Bolts Pipe Plate Rod Rounds Sheet Strip Wire
The chemical composition of grade 5 Ti-6Al-4V alloy is outlined in the following table.
| | |
| --- | --- |
| Element | Content (%) |
| Titanium, Ti | 87.6 - 91 |
| Aluminum, Al | 5.5 - 6.75 |
| Vanadium, V | 3.5 - 4.5 |
| Iron, Fe | ≤ 0.40 |
| Oxygen, O | ≤ 0.20 |
| Carbon, C | ≤ 0.080 |
| Nitrogen, N | ≤ 0.050 |
| Hydrogen, H | ≤ 0.015 |
Titanium Grade 5 Seamless / Welded Tubes Application Industries
Off-Shore Oil Drilling Companies
If you would like to know about Titanium Gr 5 Tube, please contact us. We look forward to hearing from you. our

E-mail:

info@xaoceantrade.com