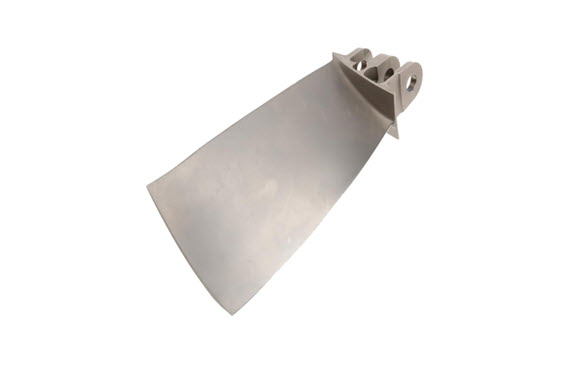 Titanium offers a high strength to weight ratio and extraordinary corrosion resistance, making it an ideal choice for medical, marine, hand tools, sporting goods, and high performance automotive applications. We supply all grades of titanium alloys: Alpha alloys, Near Alpha alloys, Alpha and Beta alloys, Beta alloys. For oil and gas industry we supply high strength titanium alloys Titanium 6-2-4-6; for casting industry, we supply Grade 5 titanium and CP titanium.
There are two common casting titanium alloys: Titanium Grade 2 and Titanium Grade 5.
Titanium Alloy Grade 5
Titanium Grade 5 is the most commonly used Titanium worldwide. Titanium Grade 5 is alloyed with 6% Aluminum and 4% Vanadium and is commonly known as Ti 6Al-4V. Grade 5 or Ti 6Al-4V, accounts for 50 percent of total titanium usage the world over.
It can be heat treated to enhance mechanical properties. It can be used in welded fabrication at service temperatures of up to 315°C. This alloy offers high strength at a light weight, useful formability and high corrosion resistance.
If you want to know more about the Titanium Alloys for Titanium Jet Engine Blades, please contact us .
E-mail:
info@xaoceantrade.com